Description
Sofa bed in tartan/check. Sorry, this item has been sold 12/9/2020.
The sofa bed has an inner spring mattress, but it benefits from having a doona laid over the top of it for sleeping on, just to make it that little bit softer. While it's big enough for two, it's great for one to sleep on!
And the sofa itself is perfect for teenagers to laze around and watch TV on.
Although in good condition, this sofa bed is roughly 18 years old and the mattress has a couple of small stains and a small tear (roughly 10 cm) between the binding and the fabric at one end. The sofa itself is in good condition, however.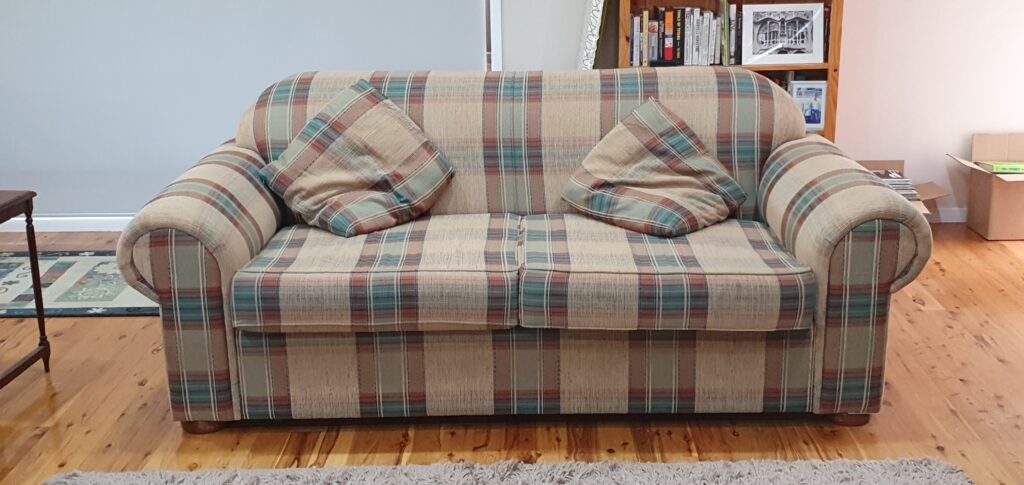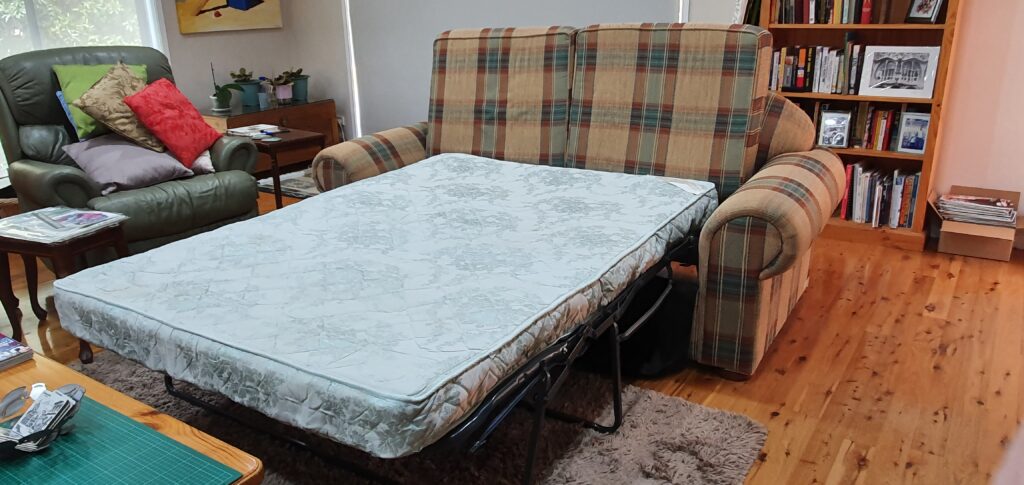 This is a big beast and will need at least two strong people to carry it out, if not three.  Pick up Hazelbrook, NSW, only. No delivery unless organised by buyer.
Countdown increments: $5 per day
Measurements:
Sofa: Depth: 102 cm; Length: 210 cm; Height: 90 cm
Sofa bed opened out: Depth: 235 cm; Length: 210 cm; Height: 90 cm