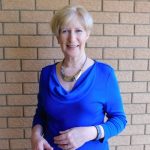 Thank you for visiting my website. I am Australian, a self publishing facilitator (via IndieMosh), former editor and proofreader (sadly, no longer enough hours in the day!), novice genealogy nut, part-time artist, part-time writer, would-be fit, winter-hating cold frog.
I am also (or have been):
Occasionally I pop up on a panel or at a trade expo somewhere. To see what I've got planned or see where I've been, check out my Events page.
I write the odd (decidedly odd) bit of poetry and the occasional short story and have recently begun a podcast on self publishing to help indie authors.
And then I'm always trying something new as far as creating art goes, and then from time to time I even post about it here, so check out my Art page to see what floats my creative boat.
---
If you've worked with me over the years, you may recognise me from one of my prior profile pics. As a Gemini, change is the only constant in my life!: