If you're looking for an easy and inexpensive project to keep the kids entertained during the Covid-19 lockdowns, then here's one for you. All you need is:
a piece of cardboard – can be from a cereal box, a beer carton – you name it
some PVA glue or other glue which can be squeezed from a bottle
some acrylic paint, preferably metallic, or some acrylic paint with glitter thrown in
a picture frame (optional)
Find and prepare your 'canvas'
First up, cut a piece of cardboard to your desired size. I had an unused picture frame in the house, so I cut my card to fit the frame. My card came from a beer carton, so I had to draw on the inside as the outside had been printed on. But first I traced the matting board from my frame so that I knew how big my picture could be.
Then draw a picture on the cardboard.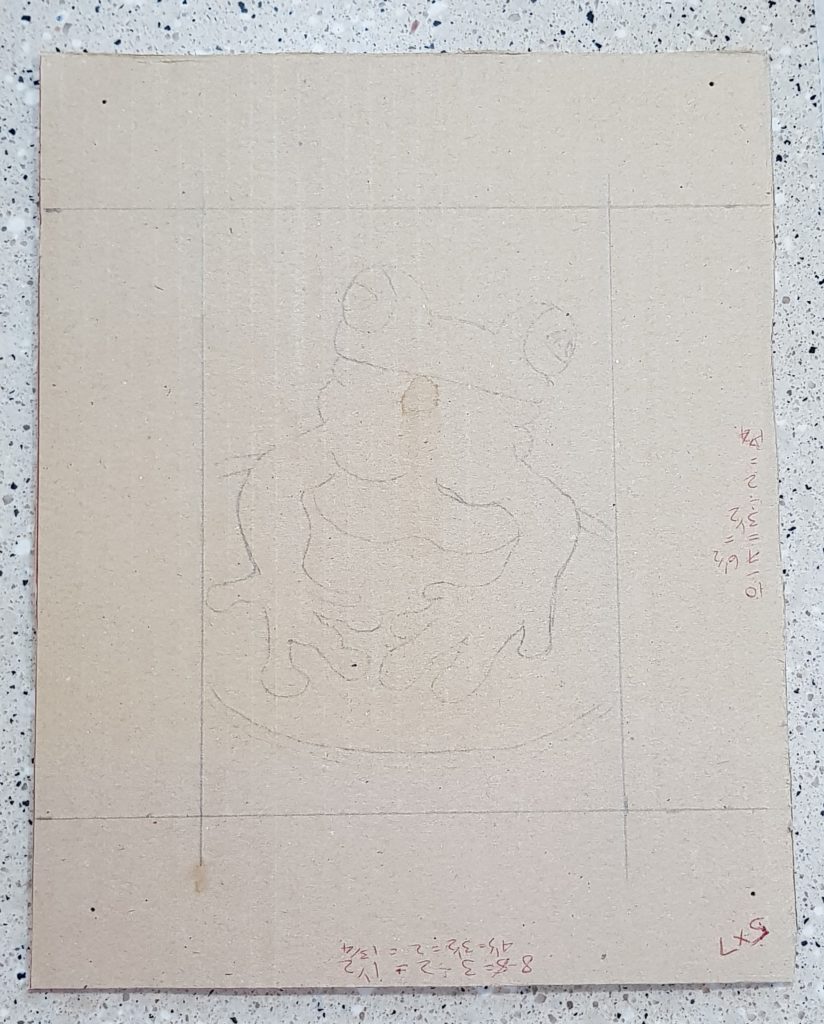 With your picture, you just need to use clean outlines – nothing too sketchy or detailed.
Can't draw? Perhaps you can get a little technical
I have to admit – I cheated a little. I had an image of a frog which I really liked from a teeny-tiny Steve Parish notebook. I photocopied the image and blew it up to a size which would fit inside the space. I then traced the main lines onto a piece of baking paper with a pen. I turned it over and scribbled with a 2B pencil across the pen lines.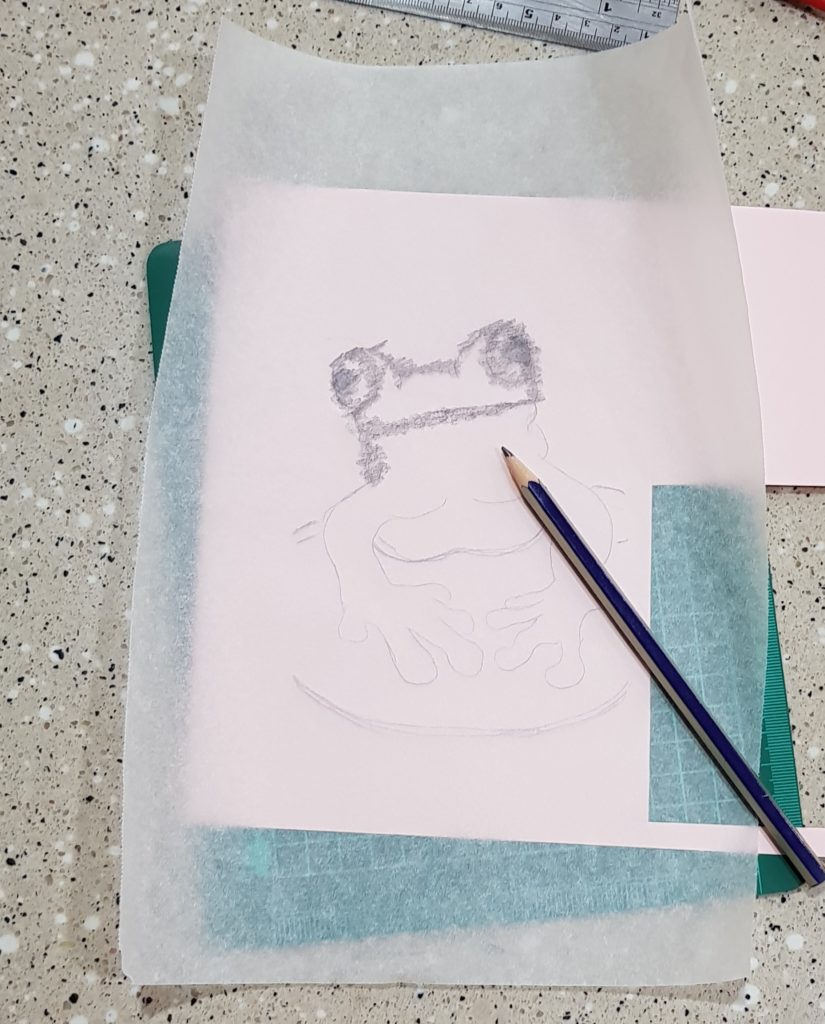 Then I flipped it back, placed it on the cardboard, and drew over the pen lines again, which left a pencil drawing on the cardboard.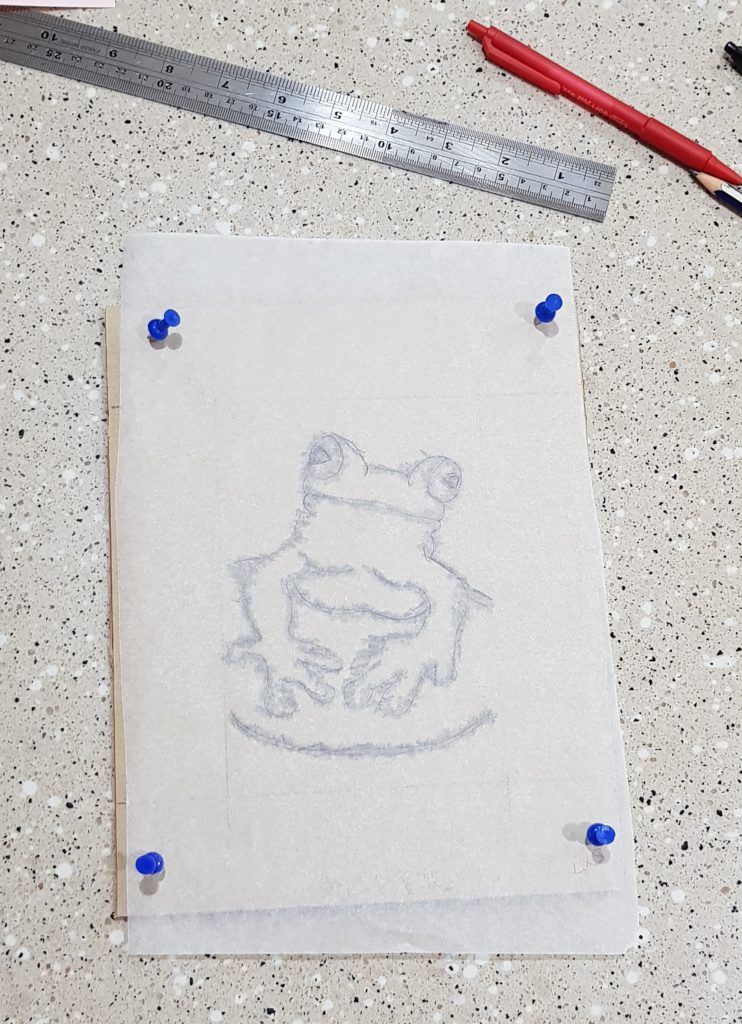 Grab your glue!
Once I had my frog outlined on the cardboard, I took the glue pot and squeezed it gently, leaving a raised trail of glue covering the pencil lines. I then waited 24 hours for it to dry.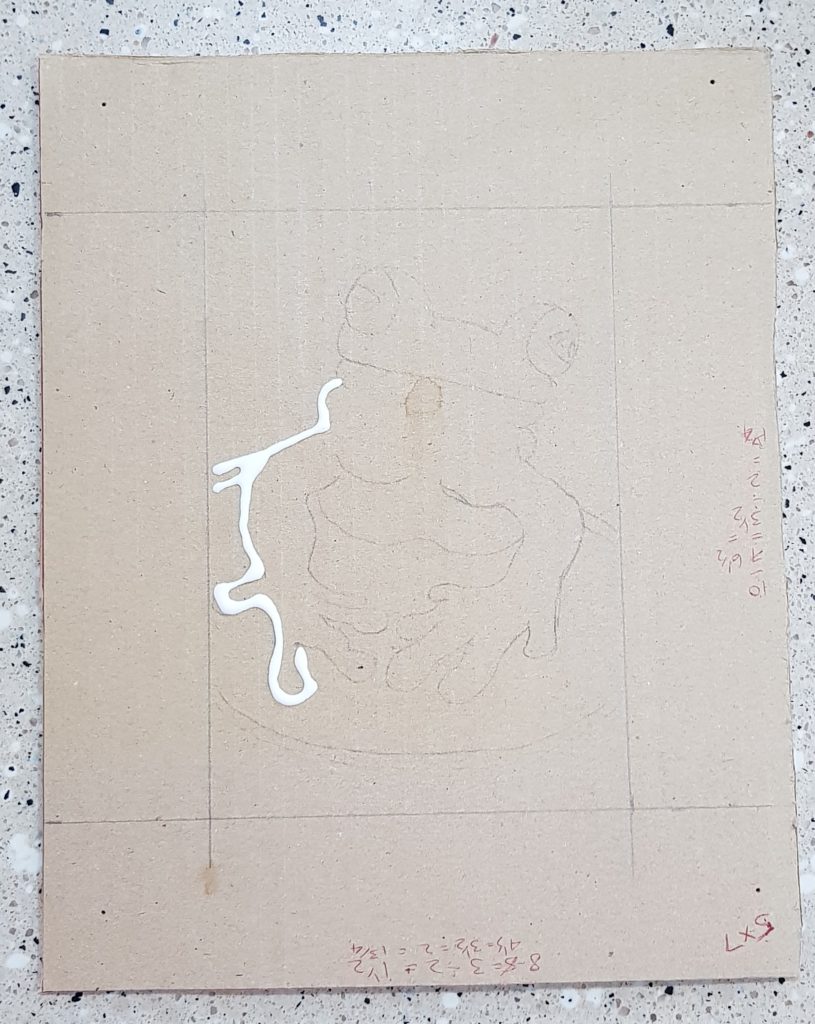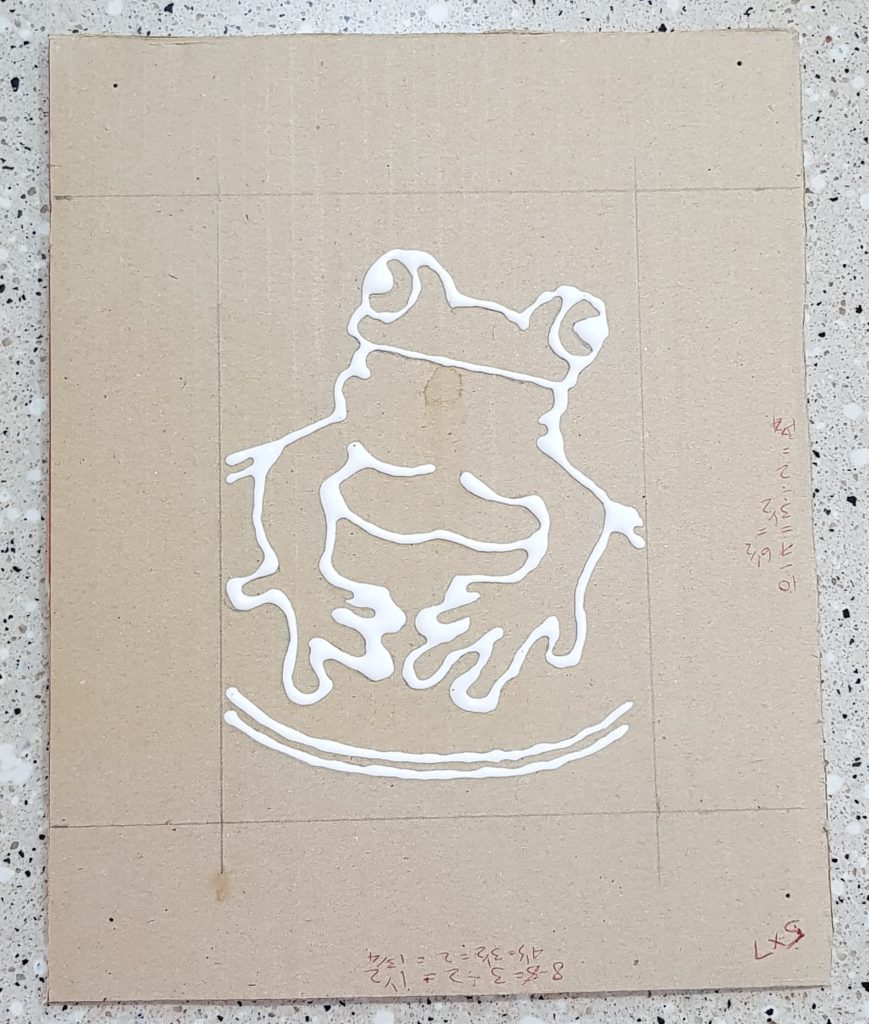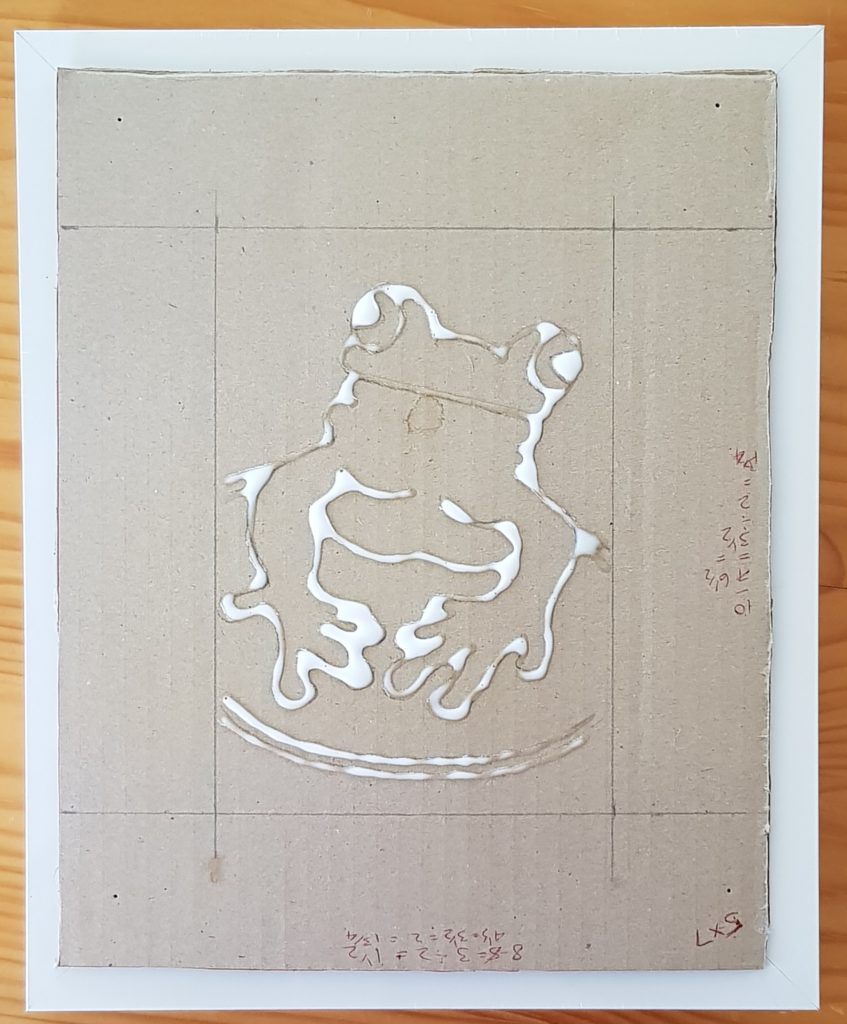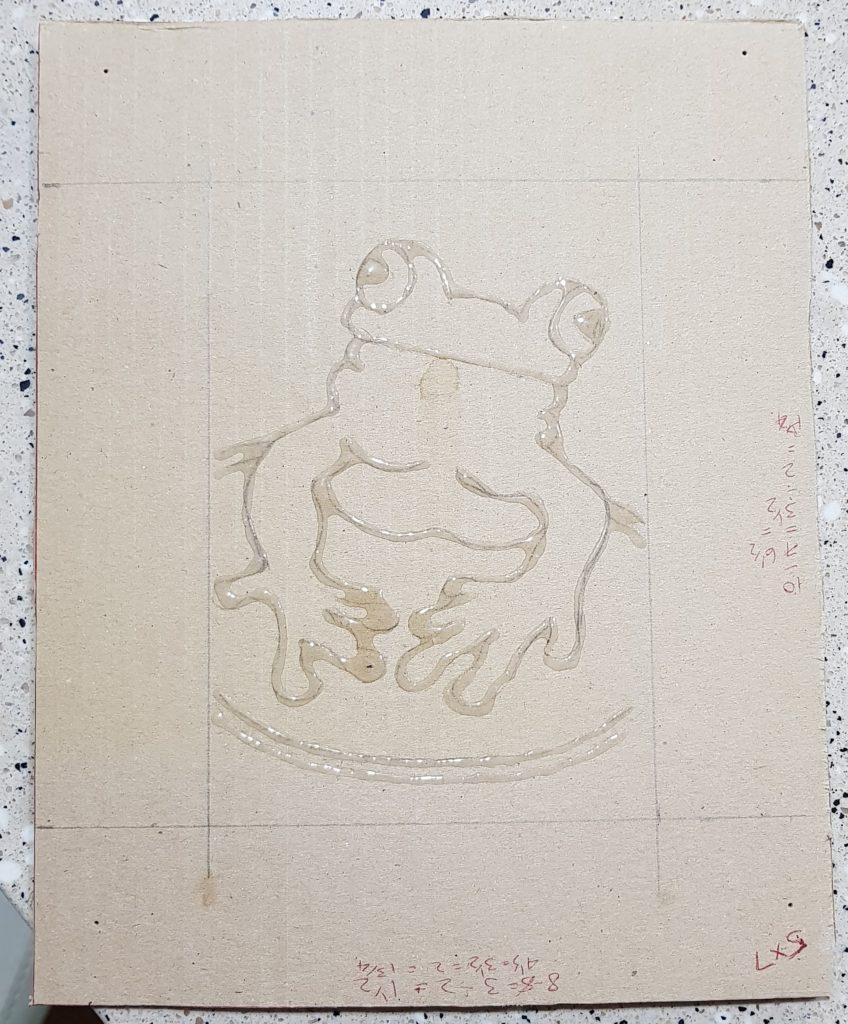 Grab your paint!
The next day, I grabbed my tube of copper paint and painted over the cardboard, making sure to extend the paint past the lines where the matting board would come to.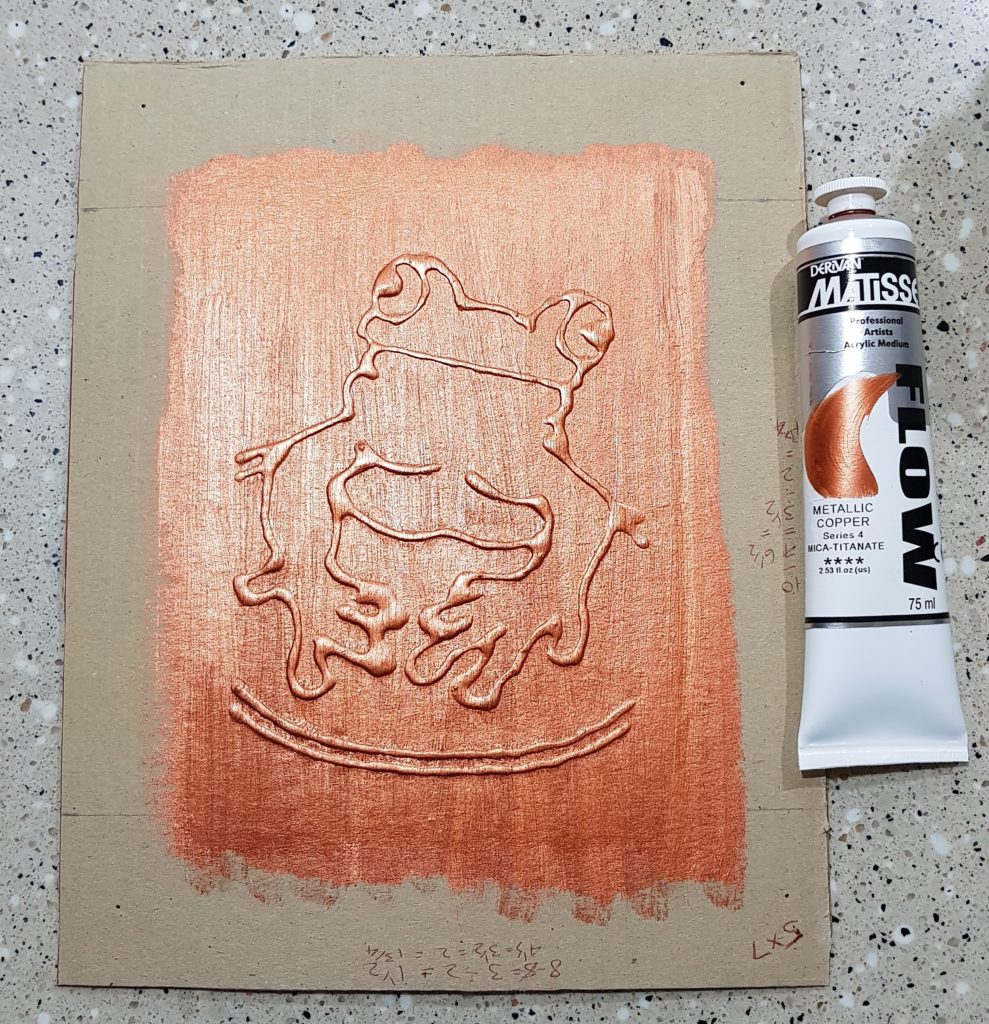 Frame that frog!
The day after that, when I knew for sure the paint would be dry and not at all tacky, I framed my frog. Isn't he gorgeous?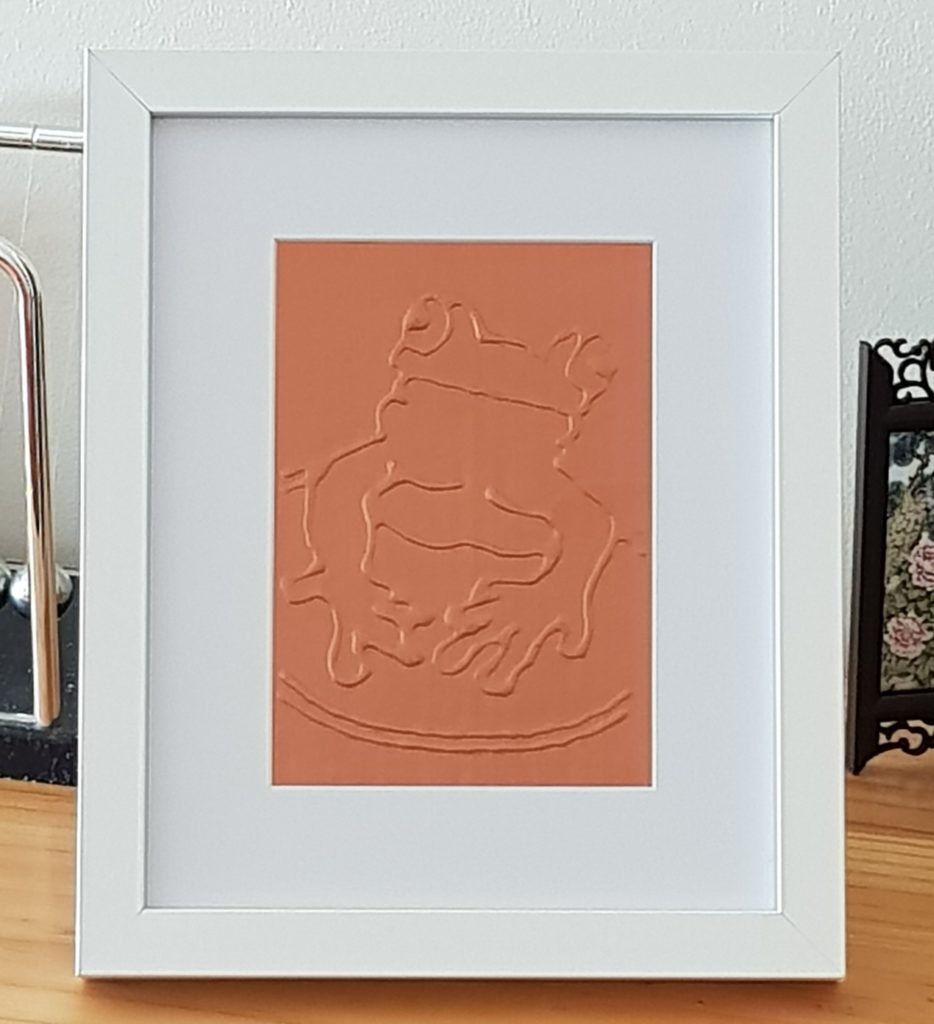 Benefits of this project
A little project like this will teach your kids:
planning – they have to think about the finished product (size, image, paint colour etc), and what they'll need and have to do to achieve that
patience – waiting for the glue to dry and waiting for the paint to dry teaches them that there can be rewards for waiting
fine motor skills – if they're drawing, tracing or squeezing the glue, each of these processes will help with their fine motor skills
re-using and recycling – because you can use cardboard from any old box, this teaches kids to value things which would otherwise go to the big recycling pile in the sky!
If your kids (or you 😉 ) create a glue picture or two and you post them to Facebook or Instagram, please tag me @jennifermosheraustralia – I'd love to see how they turn out!
Recognition
I made my frog back in 2017. He was inspired by a project I found in The Usborne Book of Art Ideas by Fiona Watt, ISBN 9-780-746064-06-1. There are several versions of the book available online and in bookshops around the world; that's just the ISBN for my version.
The frog itself came from this little Steve Parish notepad: https://www.pascalpress.com.au/steve-parish-wild-australia-mini-notepad-tree-frog/ I don't know what happened to my notepad – it was a long time ago – but I just loved the look on that little frog's face. Don't you?