Description
I love the Merced River in Yosemite National Park, California. There's just something about it. Perhaps it was the time of day – we left our accommodation around 8 am and were driving through the valley as the mists were rising and baby black bears were following their mothers home after an early fishing expedition. I don't know what it is, but I'm sure I could spend a week there, just moving around, painting different scenes, different angles, in different ways.
This Merced River view is from a different location to, and of a wider angle than, my Merced River set. My daughter has my acrylic on canvas version of this view, and it's totally different again.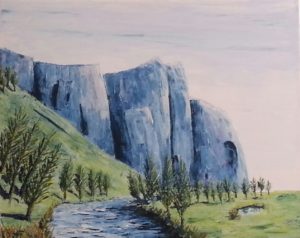 Like most of my watercolour and ink works, this one was paint first, ink later, and is on a sheet of textured Canson watercolour paper.
'Merced River, Yosemite NP' has a smallish border for matting when framing, but there should be just enough to work with!
Height: 21 cm; Width: 30 cm
This artwork ships unframed across the world.
Price includes shipping within Australia. If you're overseas, a $5 surcharge will apply once you enter your shipping address to help cover the additional shipping costs.