This post is one for the history and mystery buffs.
I had the pleasure this week of being contacted via Ancestry.com by a second cousin of my husband's. Several great things came out of the initial and subsequent emails:
We discovered a whole branch of the family we didn't even know existed. And now my husband has a bundle of second cousins he didn't know existed, either!
I found out that the 'Mrs Smith' in a photo in an old wooden box of my late father-in-law's is actually my husband's great-grandmother on his mother's side. I can't believe that nearly 100 years after she most likely died (still a little research required there), we have suddenly placed 'Mrs Smith' in the tree.
I found out that Mrs Smith had more than just one daughter (my husband's grandmother) – she had several sons, too! Hence the newly-found second cousins.
The other great thing to come out of it all was finding a photo of Sydney Harbour Bridge before the arches were joined. By itself, not so incredible as there are plenty around. But this particular photo has HMAS Sydney in it, front and centre, showing just how much work is still required on the bridge.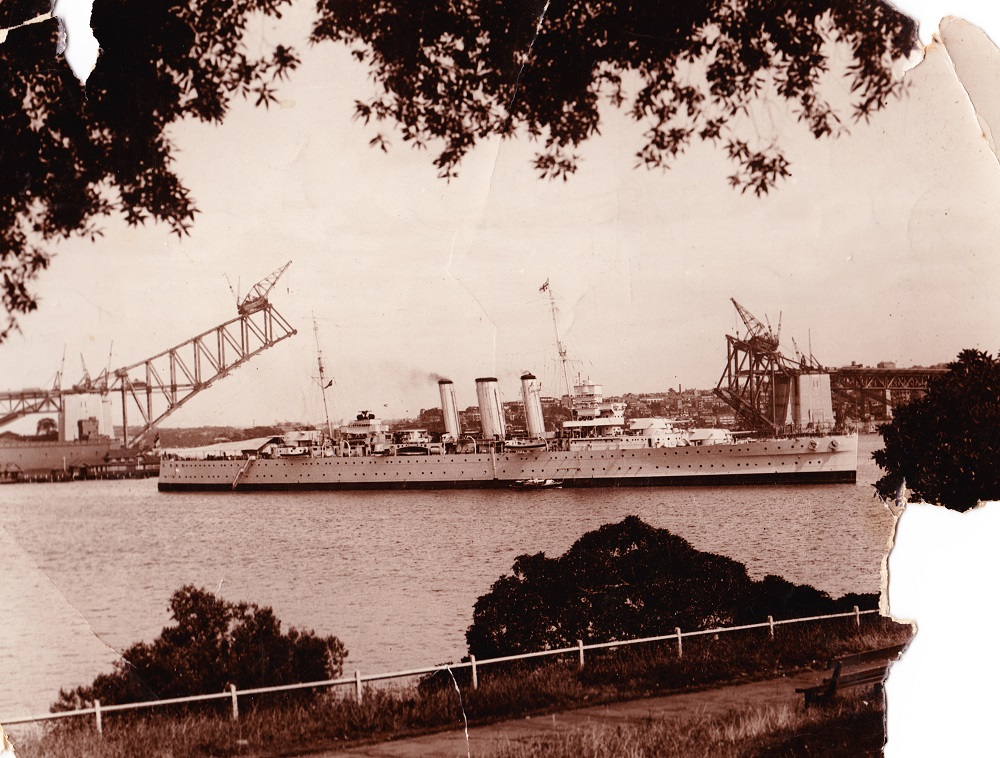 A little bit of internet sleuthing suggests that this is probably HMAS Sydney I, which is kind of sad in a way as my father-in-law's brother-in-law (yeah, you go work that one out after a couple of beers!), Petty Officer Cook Bernard Frank Biram, lost his life when HMAS Sydney II was sunk by the German HSK Kormoran on 19 November 1941. However, I think it would have been terribly spooky had he had a photo of HMAS Sydney II so long before Bernie lost his life on it.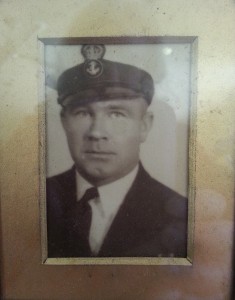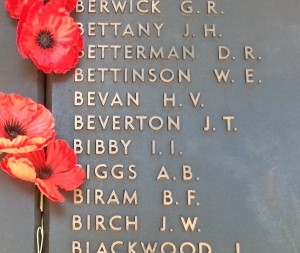 So here are my questions:
When was this photo of the Sydney Harbour Bridge taken? (On the back of the photo the year was written as 1938, but that can't be right as the bridge was opened in 1932, so I am guessing that it should have said 1928.)
Where was it taken from? My guess is Bennelong Point, long before the Opera House was even a twinkle in Jørn Utzon's eye.
Which HMAS Sydney is it? No. I or No. II? My money is on No. I.
No prizes, just the sheer satisfaction of working it out.
Happy New Year, all!