Description
Many, many years ago I planted some cosmos seeds in the garden bed in front of our house. Little did I know that in our area, they can easily become akin to a weed (not good when you live in a city within a World Heritage Listed national park!), but it was lovely to have fresh flowers in the house that summer. And the next!
'Cosmos Flowers' is one of my very early works – you can tell I was still trying to be photo-realistic and was working with layering glazes. But it's always been one of my favourites, probably because it brings back memories of my mum and that summer.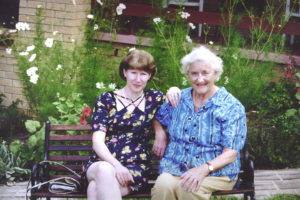 'Cosmos Flowers' was created on watercolour paper and has a small border for matting.
Height: 21 cm; Width: 14.7 cm
This artwork ships unframed across the world.
Price includes shipping within Australia. If you're overseas, a $5 surcharge will apply once you enter your shipping address to help cover the additional shipping costs.
—
Don't want the original? Buy coffee mugs, diaries and more utilising this image from my Redbubble portfolio here: https://www.redbubble.com/people/jenmosh/works/21287277-cosmos-in-vase