Description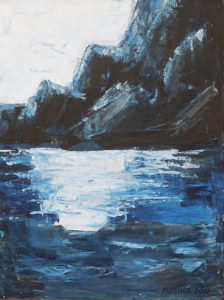 Based on 'Merced River Morn', one of my early credit and sim card paintings (above), I completed a set of three small works in a different media:
Merced River 1: watercolour, oil, pastel and ink
Merced River 2: coffee and ink (this listing)
Merced River 3: coffee and Copic markers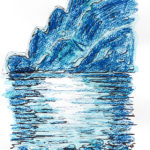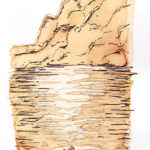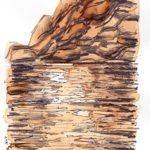 Each of these experimental pieces was completed on watercolour paper and the borders around each vary, so while matting is possible for each, the space available on each side will vary.
Height: 23.9 cm; Width: 15.9 cm
This artwork ships unframed across the world.
Price includes shipping within Australia. If you're overseas, a $5 surcharge will apply once you enter your shipping address.